Often thought of a job killer, robots have had a bad wrap. Here at ARO, we want to convince you that not only could robotics serve to aid your employees, but potentially expand the diversity and inclusion of your organization.
What is inclusion and diversity?
Diversity in the simplest sense is a measure of how people on your team differ. These differences can be in their age, educational background, gender, culture, and so on.
Inclusion is related to diversity but is more of a measure on how well we work together as a team; do our differences bring us together? Do we harness their strengths? Or do they lead us to cliques and team members' contributions being left out?
Although different, Diversity and Inclusion must both be present for your organization to fully utilize the strengths of its team members.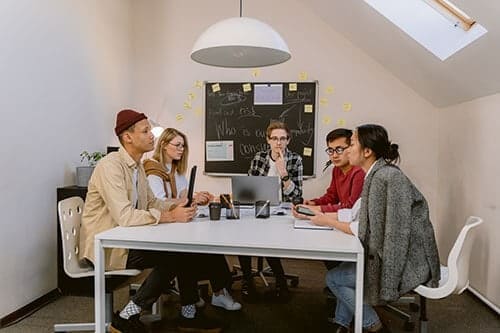 Why Diversity and Inclusion are important for organizations
Diversity and inclusion are important because they create a stronger, more productive work environment.
They help with creativity and innovation. A diverse workforce can bring different perspectives, different backgrounds, and different life experiences that can make your company more successful in the long term.
It is important for organizations to embrace diversity and inclusion because it prevents harassment, stereotyping and discrimination. A diverse workforce is more likely to understand and appreciate the uniqueness of others, which can reduce bias and create a more productive workforce
How Robotics can Increase Diversity and Inclusion?
Robots encourage collaboration in the workplace. They can be used in many ways, helping employees feel connected and engaged. This will help increase the diversity and inclusion at work by having a team that feels like it is part of something bigger than just their jobs.
The unemployment rate for adults with disabilities is higher than for those without disabilities.
Robots are often shown to be effective ways of engaging with people who have sensory or cognitive differences from others, giving them a way to interact on a more even playing field.
Additionally, companies can provide opportunities for people with physical impairments to work alongside robots in their workspace. This will help decrease the amount of turnover that comes from employees leaving because they cannot participate in the workforce as much as they would like due to physical limitations.